Please enter the article no. from our catalogue.



News & Restocks 14.10.2021:
Abrasive Wheels - When The Punks Go Marching In Lp, Bauhaus - Bela Lugosi's Dead Lp, Cock Sparrer - Shock Troops col. Lp, Crass - Demo & Peel Session Lp, Cuir - Album col. Lp, Danzig - s/t Lp, Gauze - Equalizing Distort Lp, Joy Division - Unknown Pleasures Lp, Marthe - Sisters of Darkness col. Lp, Misfits - The Singles Collection 1977-84 Lp, Pascow "Rabe" TShirt schwarz, Samhain - Final Descent Lp, Samhain - Initium Lp, Samhain - November Lp, Samhain - Unholy Passion Lp, Warsaw - An Ideal For Living: The Demos Lp

News & Restocks 7.10.2021:
Annoyed - Nie wieder Deutschland Lp (farbig), Bloodsucking Zombies From Outer Space - Shock Rock Rebels CD und Lp (beides limitiert!!), Briefs / Shocks - Split 7", Dachlawine - Scheiss Wetter Tape, Danzig - s/t Lp, Die Goldenen Zitronen - Die Entstehung der Nacht Lp, Kaltfront - Spiegel Lp, Leatherface - More Mush Lp, Rauchen - Nein Lp +mp3, The toten Crackhuren im Kofferraum - Gefühle CD +Lp

News & Restocks 26.9.2021:
Bad Brains - I And I Survive Lp, Bikini Kill - The Singles Lp, Brutale Gruppe 5000 - Rauchender Elefant Lp, Die Mimmis / Elfmorgen - Zerstören 7", Framtid - Defeat Of Civilization Lp +Under the Ashes Lp, Hammerhead - Stay Where The Pepper Grows Lp, Östro 430 - Keine Krise kann mich schocken 2x Lp, Dödsrit - s/t Lp + Poster, Black Square - Blumen am Abgrund col. Lp, Fall of Efrafa - Alle Alben und Splitplatten, Die Ärzte - Dunkel 2x Lp, Chain Cult - We're not alone 7", Skaos - Beware! ...Is Approaching! LP
News & Restocks 14.9.2021:
Acht Eimer Hühnerherzen - s/t Lp, Amyl & The Sniffers - Comfort to me col. Lp (die letzten Farbigen!), Angerboys - How To Profit From The Panic col. Lp (out now!!), Baboon Show - Damnation Lp + Radio Reblede Lp, Black Cat Fanzine #2, Brutale Gruppe 5000 - Rauchender Elefant auf Zeppelin Bleibt! Lp, Chefdenker - Eigenuran Lp, Die Wut - Armutsstaat /Die Frühen Jahre 1981-1982 CD, Dyse - Wiedergeburt Lp, Eläkeläiset - Humppasheikkailu Lp +Humppasirkus Lp, Los Fastidios - XXX The Number Of The Beat Lp, Lygo - Lygophobie Lp, Östro 430 - Keine Krise kann mich schocke Lp, Pascow - Nächster Halt gefliester Boden Lp, Rosa Blaulicht / Lügen Split 7", Tischlerei Lischitzki - Wir ahnen böses Lp, Ton Steine Scherben - Keine Macht für niemand Lp, V/A – Girlz Disorder Volume 2 LP+CD


News & Restocks 2.9.2021:
Abwärts - Hurra 2x Lp, Bratmobile - Pottymouth col. Lp, Casualties - Written In Blood Lp, Circle Jerks - Group Sex (Anniversary Edit. Pink-Black Vinyl) Lp, Descendents - SpazzHazard Lp, Eläkeläiset - Humppasirkus col. Lp, Exilent - Beyond Remedy Lp (letzte Exemplare!), MDC / Brutaler Kater Split 7", Neonschwarz - fliegende Fische LP, Razzia - Relativ sicher am Strand LP, Schwund - Technik und Gefühl Lp, The Specials - Ghost Town col. Lp, Urban Waste - urban waste 12"


News & Restocks 25.8.2021:
Akne Kid Joe - Die Jungs von AKJ Lp und CD (endlich raus!), Andreas Auslauf - Schwarzer Humor Lp +mp3, Canalterror - Zu spät Lp und CD (2021er Neuauflage!), Cluster Bomb Unit - Raw Punk Kommando 7" (neue Single!), No Relax - Virus de rebelion Lp, Rendez-Vous - Distance 12", The Sensitives - Boredom Fighters col. Lp, ZSK - Hallo Hoffnung Lp + CD (auch farbig)

Restocks zum fairen Preis:
Giuda - Let's Do It Again Lp, Oxymoron - Fuck The 90s... Lp, Peter & The Test Tube Babies - The Punk Singes Collection Lp, Plasmatics - New Hope For The Wretched Lp, Ruts - The Peel Sessions Lp, The Exploited - Troops Of Tomorrow Lp


News & Restocks 11.8.2021:
Wir haben eine ganze Rutsche 2nd Hand POSTER für euch gelistet, die findet ihr im 2nd Hand Menüpunkt!
Antidote - thou thalt not kill + live LP, Bitume - Kaputt Lp, Dritte Wahl - Meer Singles CD+Lp, Plastic Bomb #116, Sleaford Mods - Spare Ribs Lp, Ton Steine Scherben - 50 Jahre Lp, Ton Steine Scherben - IV 2xLp, Ton Steine Scherben - Keine Macht für niemand 2xLp, Ton Steine Scherben - Land in Sicht DVD, Ton Steine Scherben - Wenn die Nacht am tiefsten 2x Lp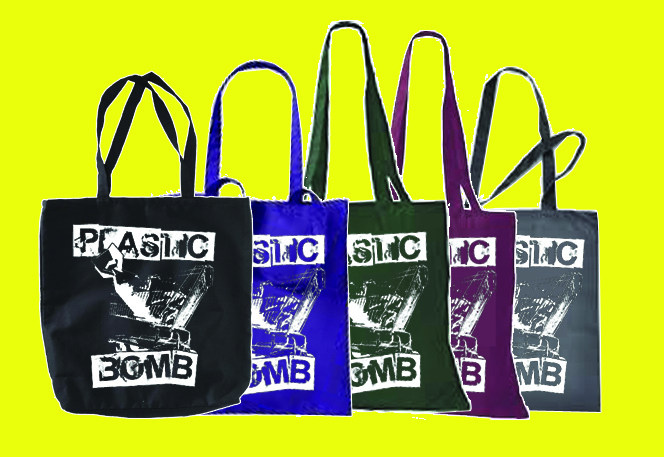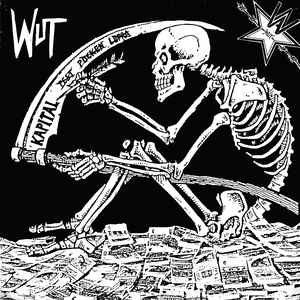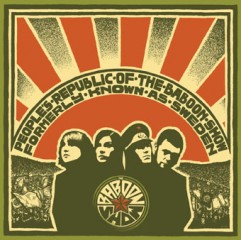 News & Restocks 1.8.2021:
Baboon Show - People's Republic Of The Baboon Show Lp (repress auf grünem Vinyl), Bad Religion: The Process of Belief Lp, Stranger than Fiction CD, Suffer CD, BDU Ripstop Shorts (größenverstellbarer Bund), Bitume - Die Entscheidung Lp, English Dogs - To The Ends Of The Earth 12" (+Poster), Maniacs - The white Rose of Resistance Lp (Preorder), Negative Approach - Tied Down Demo 6/83 col. LP (RSD 2021), Plastic Bomb Fanzine Abo (die Beutel sind wieder in allen Farben da!) Proud to be Punk #34 Fanzine, Skaos - Catch this Beat Lp, Valkyrians - Punkrocksteady LP, Wut - Kapitalismus Lp (preorder)


News & Restocks 16.7.2021:
Descendents - 9th & Walnut: black Vinyl, aqua-blue Vinyl, ectric-blue (indie version) Vinyl und auf CD, Lp Doom - Doomed from the Start, Peel Sessions, Rush Hour Of Gods Lp (Offizielle Neupressungen!), Hysterese - Hysterese (2. Lp, wieder da), Killing Joke feat. Dave Grohl - s/t 2x Lp, Kontrolle - Zwei Lp, Misfits - Collection Lp, Neighborhood Brats - Claw Marks Lp (Euro-Pressung), Night Birds - Born To Die In Suburbia, Mutiny At Muscle Bay, The Other Side Of Darkness (alle wieder auf Vinyl da!), Oi!RONIE - Deutsche, fresst deutsche Beeren! Lp, Oxo 86 - Bernauer Bierchansons Lp und Heut' trinken wir Lp (in limitierten Farben!), Rakta - s/t Lp (wieder da!), Rixe - Singles Collection Lp (wieder da!), Samhain - Final Descent Lp (wieder da!), The toten Crackhuren im Kofferraum - Gefühle col. Lp +mp3 (preorder!), Theilen - Demo Tape

News & Restocks 8.7.2021:
Bad Brains - s/t Lp, Cock Sparrer - s/t Lp, Destructors - Exercise the demons of youth Lp, Milli Dance & U.N.O. - Fünf vor Fick Lp (Preis reduziert!), Normahl - Friede den Hütten Lp, Social Distortion - s/t LP, V/A – Girlz Disorder Volume 1 LP (wieder erhältlich!), Vandalismus - Bombers from Burundi Lp, Varukers - Vintage Varukers Lp, Wipers - over the edge LP

News & Restocks 17.6.2021:
ÄNI (X) VÄX - Schock und Drama Lp, Distillers - choral fang LP (wieder da!), Egotronic - Keine Argumente! 2xLp (Nachpressung!), Egotronic - Stresz Lp (preorder!), Isolationsgemeinschaft - s/t Lp, Nichts - Made in Eile Lp (orange, limitiert!), Nichts - Tango 2000 Lp (blau, limitiert!), Ponys auf Pump - Wirt schon wieder Lp, The Interrupters - Live in Tokyo Lp (pink, limitiert!)



News & Restocks 10.6.2021:
ÄNI (X) VÄX - Schock und Drama Lp, BASH! - Cheers & Beers (Cover) Girlie + TShirt, BASH! - Cheers & Beers Tape, BASH! - Cheers & Beers Lp Fanbox, BASH! - Cheers & Beers Lp +A3 Poster, Distillers - Choral Fang Lp, Terrorgruppe - Keiner hilft euch col. Lp

News & Restocks 1.6.2021:
#PunkToo (Unisex) Zipper, Girlie, TShirt, 4 Promille - Vinyl 7" (RSD-Version schwarz+orange), Angerboys - How to profit from the panic Lp und Tape! Cross Stitched Eyes - Autosarcophagy (lila + silver) Lp, ExtinctExist - Anthropocene (orange) Lp, Guitar Gangsters - Live at the 100 Club Lp, Real McKenzies - Clash of the t...LP, Slim Fit Sweat Shorts schwarz (unisex), Toy Dolls - Bare Faced Lp, Toy Dolls - dig that groove Lp, Wut - Kapitalismus CD



News & Restocks 26.5.2021:
Blechreiz - Who napped J.B. Lp, Die Goldenen Zitronen - Lenin Lp, Fliehende Stürme - Priesthill Lp + Himmel steht still Lp (auf farbigem Vinyl!), Hysterese - s/t col. Lp (TCM), Inwiefern - Rendezvous mit der Realität col. Lp +mp3, Joy Division - Love Will Tear Us Apart 12", Maniacs - Salute The Survivors 7", Neighborhood Brats - Confines of Life Lp, Riot Spears - Bad Lp + Tape, Toasters - Pool Shark Lp

News & Restocks 18.5.2021:
Avengers - s/t Lp, Boxhamsters - Saugschmerle LP, Crucifix - s/t 12", Culture Shock - Attention Span Lp, Inner Terrestrials - Heart Of The Free Lp, Maulgruppe - Hitsignale CD + Lp, Milli Dance & U.N.O. - Fünf vor Fick Lp, Misfits - Static Age Demos & Outtakes col. Lp (+Poster), Moscow Death Brigade - Flares Are Burning 7", Samhain - Final Descent Lp, The Mighty Mighty Bosstones - When god was great 2xLp, War On Women - Capture The Flag Lp





News & Restocks 12.5.2021:
Amebix - Beginning of the End Lp, Angry Samoans - Back from the Grave Lp, Anti Cimex - The Complete Demos Collection 1982 - 1983 - LP, Aus-Rotten - ..And Now Back To Our Programming Lp, Dayglo Abortions - Feed Us A Fetus Lp (Deluxe Ed.), Extreme Noise Terror - s/t Lp (Special Edition!), Frustration - So Cold Streams Lp, Frustration - Uncivilized Lp, GG Allin & the Holy Men - You Give Love A Bad Name Lp, Horror Vacui - New Wave Of Fear + Return of.. (TAPE Version!), Marthe - Sisters of Darkness col. Lp, Missstand - Bon Apathie Lp (farbig) +mp3, Poison Idea - Record Collectors Are... Lp, Siouxsie and the Banshees - BBC Sessions 81-82 col. Lp, The Mighty Mighty Bosstones - When god was great 2xLp, Toxoplasma - Köter + s/t Lp (farbig!) +mp3, Plastic Bomb #115

News & Restocks 6.5.2021:
Akne Kid Joe - Die Große Palmöllüge Lp (wieder da), Akne Kid Joe - Karate Kid Joe Lp+MP3 (wieder da!), Amy Winehouse - At the BBC Lp, D.R.I. - Greatest Hits Lp, Friedemann - Uhr vs Zeit Lp, Neurotic Existence - At war with the world Lp, Zeke - Kicked In The Teeth Lp

News & Restocks 28.4.2021:
Anti - Defy the System Lp, Anti - I don't want to die in your war Lp, Bikini Kill - diverse Alben wieder auf Lager, Poison Idea - Feel the Darkness, Poison Idea - Kings of Punk, Samhain - Unholy Passion Lp, The Menzingers - On the impossible past col. Lp (limitiert!)

News & Restocks 15.4.2021:
Die Dorks - Die Maschine von morgen Lp und CD (preorder!), Fleischwolf - Gut geklaut Lp (limitiert auf farbigem Vinyl), Friedemann - In der Gegenwart der Vergangenheit Lp, Jan Off - Nichts wird sich niemals irgendwo ändern Buch

News & Restocks 1.4.2021:
Antidote - People not Profits Lp, Bolt Thrower - In Battle There Is No Law! Lp (Klappcover), Detlef - Kaltakquise col. Lp +mp3 (farbige Nachpressung), Fahnenflucht - Weiter Weiter CD und LP (Preorder), Friedemann - In der Gegenwart der Vergangenheit Lp, Instigators - Phoenix 2xLp+CD (farbig, limitiert), Kaelan Mikla - s/t CD, Lost Lyrics - Monday morning's alright for party Lp +mp3 (limitiert, zum ersten mal auf Vinyl), Mau Maus - The Enemy Within Lp +CD, Pisscharge - Anatomy of Action Lp

News & Restocks 24.3.2021:
Akne Kid Joe - Die Jungs von AKJ CD und Lp, Anti System - Live: In Durham City Lp +CD, Atmen, Weiter - Leichtigkeit des Scheins Lp, Flux of the Pink Indians - Not so Brave Lp, Fontanelle - Noi!e Einiträge 10" +mp3, Inner Terrestrials - Heart Of The Free CD, Kratzer - Alles liegt in Scherben Lp, Kommando Sonne-nmilch - Häßlich + neu LP, Kommando Sonne-nmilch - You Pay I Fuck Lp, Lessoner- Exzenter Lp +mp3 (preorder!), Limp Wrist - Want Us Dead Lp, Resistenz '32 - Krisenzeiten Lp +mp3, The Toten Crackhuren im Kofferraum - Jung, talentlos & gecastet Lp (wieder da!)

News & Restocks 11.3.2021:
Cut My Skin - Mind Control LP, Man Lifting Banner - Red Fury LP +CD, Man Lifting Banner – The Revolution 2xLP, Manege Frei - Virulent col. Lp, Misfits - Walk Among Us Lp, Poison Idea - Pick Your King Lp


News & Restocks 4.3.2021:
Anti-Pasti - The Last Call Lp, Discharge - why LP, Eläkeläiset - Humppa United 2x col. Lp, Germs - Cat's Clause Lp, Klasse Kriminale - In Concerto Al Rude Club Lp, Mr. Review - Prior 2 the 0's and the 1'st LP, Poison Idea - Darby Crash Rides Again Lp, Poison Idea - Latest Will LP, Poison idea - war all time LP, Red London - Coming back for you Lp +CD, The Kids - Naughty Kids Lp, The Kids - s/t Lp, Wipers - over the edge LP, Wipers - Youth Of America Lp, Wolfbrigade - In Darkness You Feel No Regrets CD, V/A Bloodstains Across Finland Lp

News & Restocks 25.2.2021:
Asocial - Valdrig Som Er Lp, Black Flag - my war LP (fanpress), Distillers - choral fang LP (official), Jonny Kurt vs. Hank The Tank - Awo Maria col. Lp (repress), Misfits - Earth A.D. Lp (official), Richies - Why Lie? Need A Beer! col. Lp (limitiert!!), Schiach - 2 Lp, Talco Maskerade - Lockdown Lp (col. Version ist limitiert!)
News & Restocks 18.2.2021:
Antitainment - Nach der Kippe Pogo?! Lp (hart limitiert, goldenes Vinyl), Blitzkrieg - Ohne Zukunft 2x Lp (wieder da!), Disorder - Total Disorder col. 2xLp (limitiert!), FLOMB! - Lautstärker CD (Frank Ludes), GISM - Detestation Tape, Oxo 86 - Kommen, Seh'n und Singen Lp (180g/unique), Oxo 86 - Rien Ne Va Plus Lp+MP3 (pink opague), Terrorgruppe - Dem deutsch Volke Lp (endlich wieder da!), Todeskommando Atomsturm - Hunger der Hyänen Lp+MP3 (endlich wieder da!)
News & Restocks 11.2.2021:
Anti Cimex - s/t Lp, Cockney Rejects - Greatest Hits Vol. 1 Lp, Cro-Mags - alpha omega col. LP, Cro-Mags - Near Death Experience col. Lp, Discharge - Never Again Lp, GG Allin - Freaks, Faggots, Drunks & Junkies Lp, Jogginghose Boy/Girl bedruckt oder unbedruckt, Mülheim Asozial - Familie und Beruf Lp (Neuauflage), Mülheim Asozial - Im Schoß der Kolchose (Demo) Lp, Mülheim Asozial - Straight Edge kids 7", Plastic Bomb #114
News & Restocks 4.2.2020:
#PunkToo ACC-Set und Stoffbeutel, Accidente - Canibal Lp (neue Lp) und Accidente - Amistad Y Rebelión Lp und Pulso Lp, Adicts - Smart Alex Lp/ Sound of Music Lp, Bloodstains Across Canada LP, Icons of Filth - Onward Christian Soldiers Lp, Piefke - Probleme Lp (Preorder!), Screaming Dead - Bring Out Yer Dead col. Lp +CD, V/A - A Country Fit for Heroes Vol.1 und Vol.2 Lp, V/A - Russia Bombs Finland LP
News & Restocks 28.1.2021:
Dezerter - Wszyscy Przeciwko Wszystkim LP, Dezerter - Ziemia Jest Plaska LP, Dropdead - Discography Vol.2 LP (hochwertige Neuauflage!), NOFX - Single Album 12" und auf CD, Phane - s/t Lp, Proud to be Punk #33 Fanzine, Toxoplasma - Leben Verboten Lp und Tape (jetzt da!)
News & Restocks 28.1.2021:
Dezerter - Wszyscy Przeciwko Wszystkim LP, Dezerter - Ziemia Jest Plaska LP, Dropdead - Discography Vol.2 LP (hochwertige Neuauflage!), NOFX - Single Album 12" und auf CD, Phane - s/t Lp, Proud to be Punk #33 Fanzine, Toxoplasma - Leben Verboten Lp und Tape (jetzt da!)
Bestsellers