Products description
Release auf Plastic Bomb Rec und Subkultura Rec.
Single auf grünem Vinyl +downloadcode, inklusive einer kurzen Version von "Fences" und ein Remix von 16padnoiseterrorist, dazu gibt es ein Truckercap! Das Bundle ist NUR bei Plastic Bomb erhältlich!
100blumen sind zurück! Die punkigste der deutschen Elektro-Punk Bands kommt mit zwei neuen Stücken auf einer 7" Vinylsingle zurück an den Start. Auf der A-Seite erwartet uns der Song OKTOBER, der im Original 2004 von Koyaanisqatsi geschrieben und veröffentlicht wurde, als Coverversion auf 100blumen Art. Eingesungen von Chris, der von Koyaanisqatsi zu 100blumen übergesiedelt ist. Der Song kommt im neuen Gewand mit Synthesizer und wummernden Elektro-Bässen, jedoch ohne den originalen, melancholischen Unterton zu vernachlässigen.
Ergänzend wird das Stück von Gastmusikern begleitet. Henrik von Dörtebeker und die Jungs von Turbostaat waren mit 100blumen im Studio. Auf der B-Seite wird es mit dem Song FENCES wieder rotzig. Hier ist wie gewohnt Marci am Gesang und gibt dem Track das übliche, leicht überdrehte und einnehmende 100blumen-Gefühl. Was als schnelle Punknummer anfängt, wandelt sich in der Mitte des Stücks zu einem Hardcore-Brett. Textlich bekommen Wutbürger und Pegidioten ihr Fett weg. Von melodisch bis brachial, von Elektro bis Hardcore und klassischem Punkrock ist in diesen beiden Songs alles vertreten.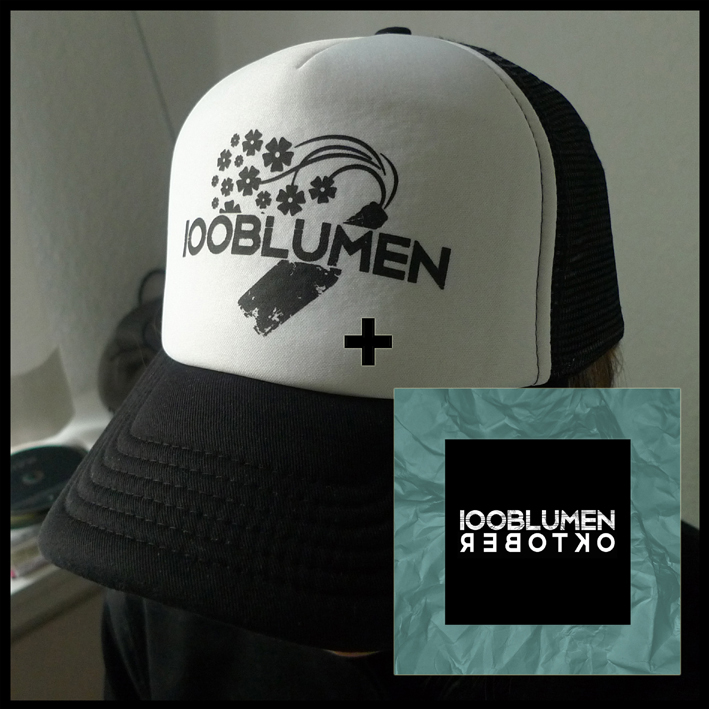 Customers who bought this product also bought the following products:
This Product was added to our catalogue on 15/09/2017.